The cast of Baldur's Gate 3 is doing a D&D one-shot as their in-game characters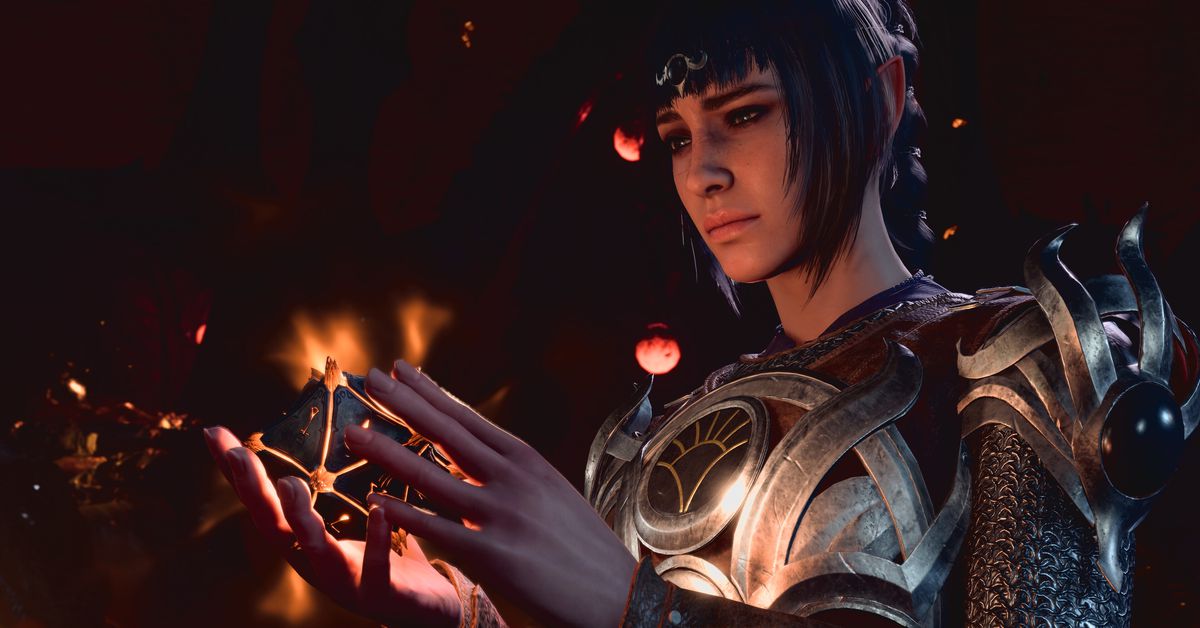 Later this week, you can watch many cast members from Baldur's Gate 3, a game that is based heavily on the mechanics and universe of Dungeons & Dragons, play the tabletop version of Dungeons & Dragons as their characters from the video game. It sounds meta but awesome.
The cast members will be appearing on High Rollers, a live-play D&D show that streams on Twitch, on Friday at 7PM BST / 2PM ET / 11AM PT. "We have very kindly been approached by [Baldur's Gate 3 developer] Larian Studios and some rather fine guests to run a little D&D one-shot," dungeon master Mark Hulmes said in a video about the event.
Samantha Béart (Karlach), Tim Downie (Gale Dekarios), Jennifer English (Shadowheart), Theo Solomon (Wyll Ravengard), Neil Newbon (Astarion), and Devora Wilde (Lae'zel) are all part of the show.
All six of the actors bring fantastic performances to Baldur's Gate 3, so I imagine it will be a blast to see them channel their video game personas into a round of tabletop D&D. If you miss the show on Twitch, you'll be able to catch it on the High Rollers podcast feed soon after.
Later this week, you can watch many cast members from Baldur's Gate 3, a game that is based heavily on the mechanics and universe of Dungeons & Dragons, play the tabletop version of Dungeons & Dragons as their characters from the video game. It sounds meta but awesome. The cast…