8BitDo's NES-style keyboard has returned to its lowest price yet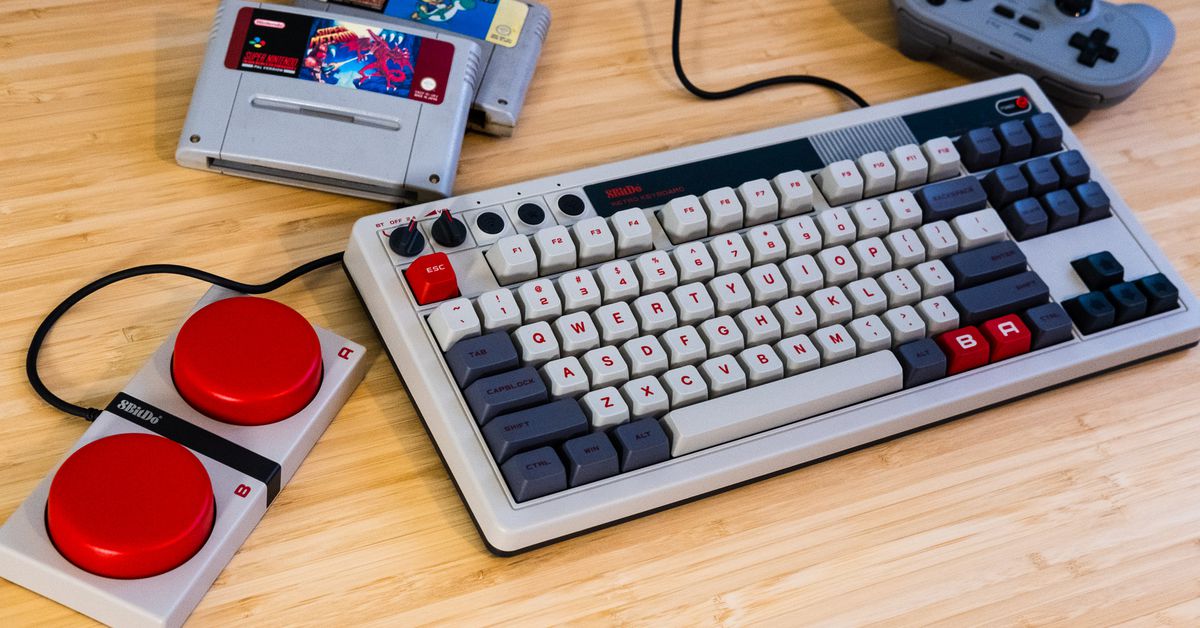 Let's be honest: most keyboards are boring necessities that you're not likely to find at the top of anybody's Christmas wishlist. But every now and then, a keyboard comes along that's so cool, anyone could get excited about it. 8BitDo's Retro Mechanical Keyboard is one of those unicorns, and right now, it's down to an all-time low of $89.99 ($10 off) at Amazon.
Inspired by Nintendo, the Bluetooth mechanical keyboard sports a pair of massive red programmable buttons similar to the ones found on the old-school NES controllers. It's comfortable, too, thanks to clicky, hot-swappable switches you can replace when you want to change up the feel. The keyboard offers a standard tenkeyless layout, so it lacks a numpad, but if you don't need that, this is definitely a keyboard that stands out — and one that makes for a unique gift.
Let's be honest: most keyboards are boring necessities that you're not likely to find at the top of anybody's Christmas wishlist. But every now and then, a keyboard comes along that's so cool, anyone could get excited about it. 8BitDo's Retro Mechanical Keyboard is one of those unicorns, and right…